Our Cloud Control Panel:
Our Control Panel is fully customizable. It provides intuitive control over every aspect of your cloud.
The Dashboard
The Dashboard shows an overview of the entire cloud (for administrators) or a personalized view of usage (for individual users).

Virtual Machine Management
You can create, start, stop or delete virtual machines directly from the control panel. The actions available to users depend on the permissions assigned to them.

Create Virtual Machines
Choose a virtual machine from HostedFX's template library. Give it a name, hostname, password and hypervisor. Set the machine's resources and your're ready to deploy.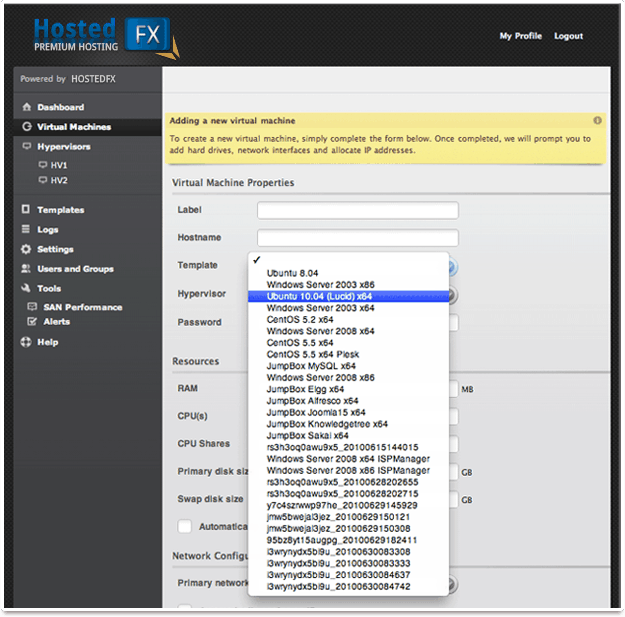 Change Virtual Machine Resources
It's easy to scale up resources for virtual machines, or to scale back when needed.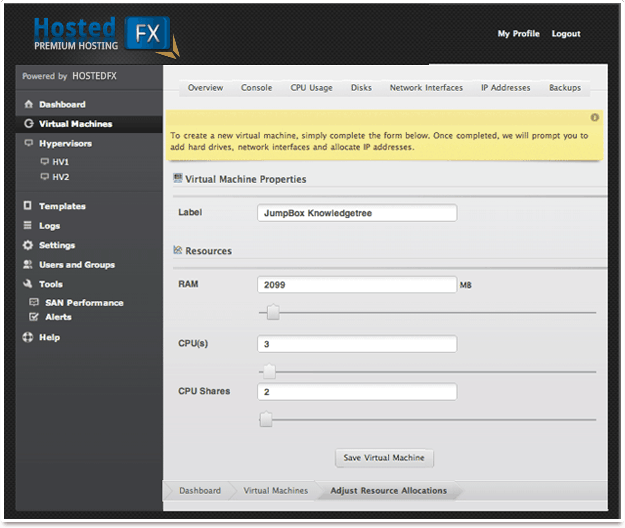 Add Resources to the Cloud
You can easily add and configure new hypervisors, data stores and networks as you need to. Attach more disks for storage to your Virtual Machine when there is a load: detach them when they're no longer needed.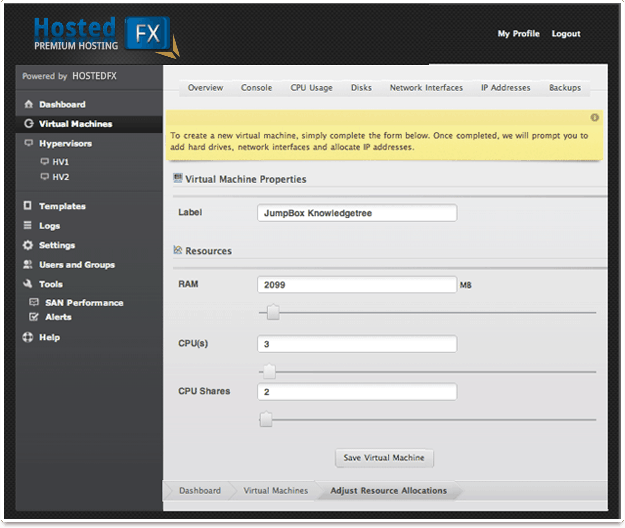 Control User Access
You can allow users to manage all servers, virtual machines, disks and templates, or restrict them in almost any way you need to. Use HostedFX's predefined user roles to assign permissions, or create as many of your own roles as you need.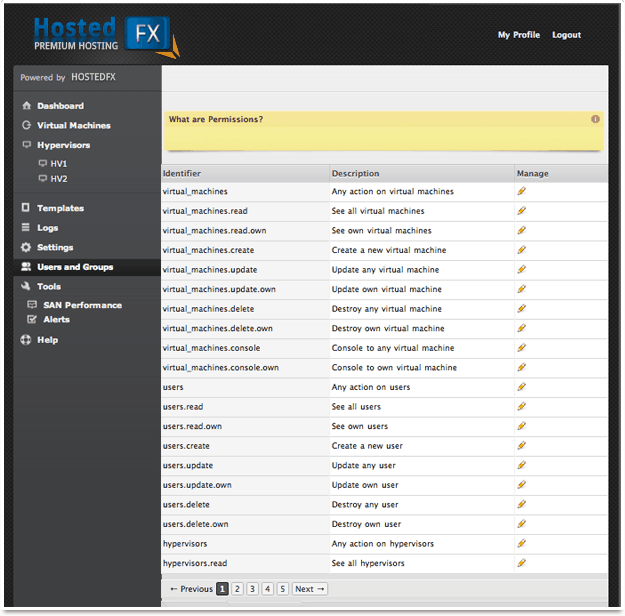 Analyze Usage
Analyze usage with interactive CPU and bandwidth graphs for each virtual machine. Click and drag to zoom into a specific time period.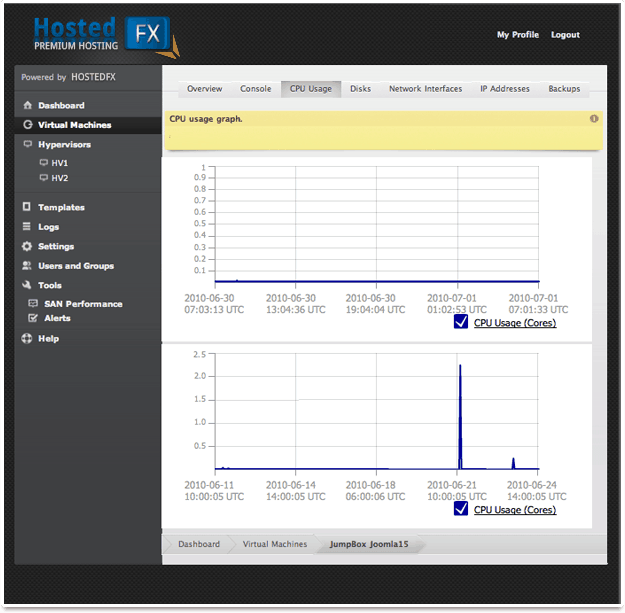 Transaction Log
HostedFX tracks every virtual machine transaction. Drill down to see specific details of all virtual machine and cloud activities.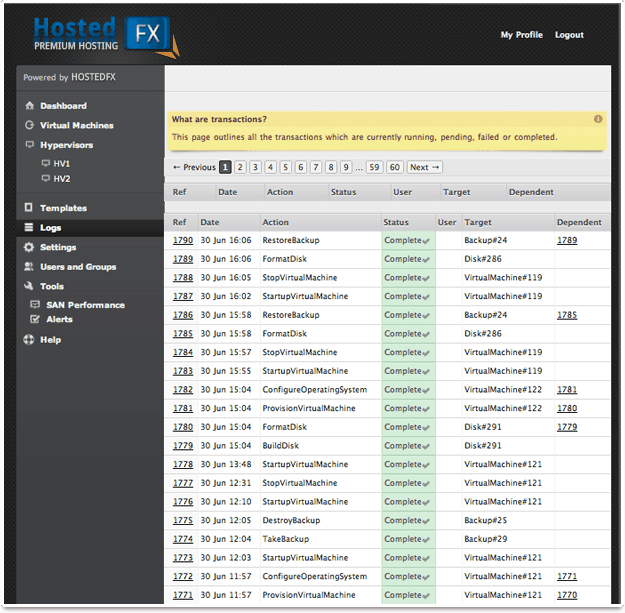 Additional Features In All Cloud Control Panel Plan:
Highend Business Class Dell Servers

Unlimited Hosted Domains/Subdomains

HighEnd Distributed EqualLogic Storage Area Network

HighEnd Business Class Cluster/ Cloud & SAN Infrastructure

Virtuozzo 4

VZ Power Panel

Complete ROOT Access
When you signup with any of our package and pay monthly you get 30% your first month and second month
FREE!! Use coupon 30OFF
Have concerns about our service? Fear not. If you are not entirely happy with your hosting from HostedFX we will give you your money back - NO QUESTIONS ASKED.